Greetings DVIA Families!
A Few Words From Our Principal
I hope you are enjoying the long weekend. Here are a few things to know for the coming weeks:
1. Please join us for our next Scooter's Jungle community builder and FUNdraiser on January 26th! Please buy your tickets this week! DVIA gets more money from ticket sales if the tickets are purchased as pre-sales. Also, friends and neighbors are welcome and we need water and baked goods donations.
2. Please make sure your calendar is marked for our next Parent Educator Conference on February 10th from 9:15-2:15. More details coming soon! We are super excited to provide you with another day of support for your homeschooling!
3. I want to take a moment to explain a bit about the philosophy behind DVIA's dress code. When DVIA was in its forming stages, founding staff and families had very thoughtful and intentional discussions about the role of dress codes in schools. I could honestly write paragraphs and even pages on this topic in order to truly capture all the thinking behind our dress code, but I'll summarize as succinctly as possible: At many schools, students care about what other students wear to the point that what you wear begins to inform who you are. We don't want that to be the case at DVIA. And while we value individuality, the purpose of the polo shirt in particular is meant to reduce the negativity that typical schools experience when students are judged for their style, how expensive (or inexpensive) their clothes are, what brands are "in" or "out," etc. Hence, one thing we ask is that students do not mask/hide their polo under a "graphic tee" or other clothing (except sweatshirts/jackets for warmth!). It simply defeats the purpose of a dress code that we truly believe contributes significantly to DVIA's positive school culture! Other aspects of the dress code are a bit simpler: close toed shoes are for safety, DVIA t-shirt options promote school spirit, and avoiding short skirts, dresses and shorts as well as leggings in cores 4-5 are for modesty purposes. I hope this explanation was helpful!
Thank you for being part of our family and e
njoy your week!
A Message From Our Dean of Students
Hi Families!
We hope you have enjoyed your first week back! It was great to see everyone back on campus-so many of our students spent winter break growing in character and in height! One of my favorite parts of this community is the opportunity to watch your students grow as learners and as incredible young people! Enjoy your long weekend, and we look forward to a semester of continued growth for us all!
What you need to know this week:
In honor of Martin Luther King Day, school is closed. See you Tuesday!
Want something fun to do instead? This from parent Dulce Stein:
Please join us for a free field trip to LACMA on Monday, 1/18 from 11am to 5 pm. I have secured a bus that will accommodate 60 people and there will be parking validation for those who wish to drive. This is our 4th year celebrating Marting Luther King Jr Day and it is great fun with music, art and community. ALL family members, friends and teachers are welcome. Bring your own food, games and pets. Please make your reservations by emailing dulcenstein@yahoo.com. The bus will pick us up at DVIA campus and will deliver us back at campus by 5:00 pm.
Annual Giving Campaign--Double Your
Impact
The Annual Giving Campaign has officially kicked off! Please consider joining Da Vinci families and staff in pledging your support to Da Vinci Schools by joining our Annual Giving Campaign! Make an online tax-deductible gift at:
Make your donation or pledge by March 31 and your gift will be doubled, thanks to our kind corporate donors! All pledge payments must be received by June 1, 2016 to be eligible for the match.
High School Meeting With Principals & Student Panel
Wed, Jan 20th | 3:00 pm to 4:30 pm
Attention 8th grade families! You have an opportunity to meet with the principals from our three high schools from 3-4 pm. The principals will be available to share more about their respective programs and answer questions. A student panel will also be available to share their high school experience.

At 4 pm
, Dr. Matt Wunder, our CEO, and other members of the Da Vinci CMO (Charter Management Organization) will be available to meet with DVIA families to give a brief update and answer your questions about
high school enrollment
.
Bring Us Your Paper Towel & TP Rolls Please!
Students are building roller coasters in the makerspace so if you can collect your paper towel and toilet paper rolls, we would appreciate it! Donations can be submitted to the office. Thank you!

School Make-Up Photos Are Available
If your student took a "make up" school photo on the night of Exhibition, those photos are ready for purchase on Stacee Lianna's website! Please follow the directions sent to your e-mail by Kaitlin in November.

Box Tops For Education
Our Boxtops for Education submissions are really paying off...thank you for your help! We recently received $93 from the box tops you submitted in the past few months! It really makes a difference! We have another opportunity and we need your help! Please follow this link to enter daily until January 31st and you could help us win $1,000!

We Need Help Finishing Our Mural!
We are looking for parent volunteers who can help our parent muralist finish the large white DVIA letters at the front of campus! There is a vision for those to include depictions of life at DVIA and we need your help! If you can volunteer some time painting, please reach out to PeQue Brown at (310) 626-2353.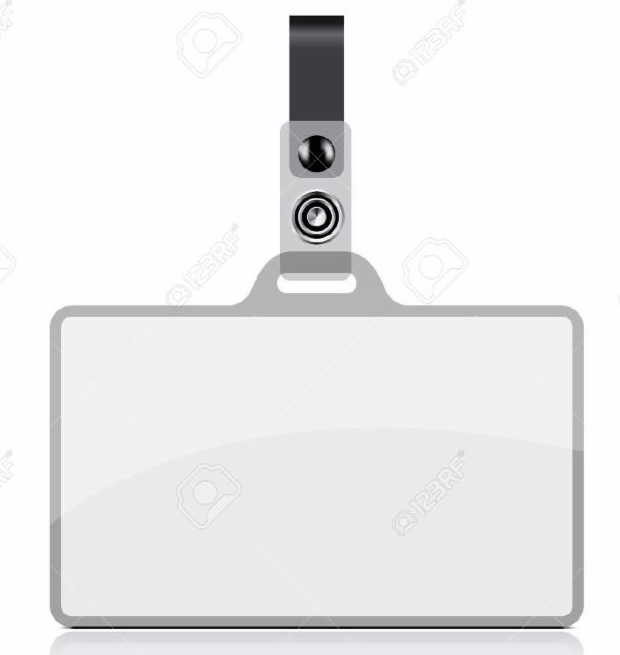 Did You Happen To Take Exhibition Name Tags Home?
We're dusting off our supplies in anticipation of Exhibition in March and finding that we're low on name tags. If you have any at home from the last event, please drop them by the office. It saves the planet and it saves our budget. Thank you!!
Changes For Pizza Day
FAN is trying some changes in the way we facilitate Pizza Day. For January's Pizza Day (next week), students will receive a pizza and drink order form this week to place orders. Completed order forms with money (exact change or check) should be returned on the morning of your student(s)' Pizza Day.
We are hoping that this method will allow us to order and deliver pizza more efficiently, so that Pizza Days remain cost effective and a good fundraiser. Thank you for trying this change with us!
Mark your calendar! Coming up soon:
Scooters Jungle Fundraiser
Tues, Jan 26th | 5-8 pm | All Cores!
The ever-popular Scooter's Jungle Fundraiser is back! All Cores are welcome to purchase tickets in the front office using cash, checks or credit cards. This is a sell-out event so please purchase ASAP! Click the flyer to enlarge for more details. Don't forget to bring socks!

Pizza & Spirit Day
Thurs, Jan 28th & Fri, Jan 29th
This month's Spirit Day is Pajama Day! Join us in a cozy day on campus in your best school/weather appropriate PJs! Kelly Ann's families are asked to host pizza day this month. Core 1 Families, please use this link to volunteer time and/or supplies.

Parent Educator Conference (PEC #3)
Weds, Feb 10th | 9:15-2:15 | Hawthorne Mem Ctr
Have a great week!