Da Vinci
Innovation
Academy
Hawthorne, CA 90250
Michelle Rainey,
Principal
Kaitlin O'Melveny
Toon,
Dean of Students
Stay connected:
Greetings, DVIA Families!

A Few Words from Our Principal
Greetings Families!
I want to share with you a glimpse into how DV teaching staff spent part of this past Wednesday's professional development day. Four of our teachers hosted a 3-hour workshop focused on kindness. We discussed the impact of hurtful words, brainstormed the kind things we see and hear from kiddos and adults (including YOU!) around campus, read/discussed some great articles and explored some of the really tricky aspects of compassionate communication and kindness, including how to help students set their own limits against unkindness without using unkind language or gestures. Teachers chose strategies they plan to implement in the coming week and we will revisit what we've noticed. It was an emotional and uplifting time together. I am grateful every day for the time I get to spend collaborating with this awesome group of educators!
Here are the articles we learned from:
I hope you have a great week!
From Our Dean of Students
Hi Families! We haven't mentioned this in a whil
e
, but
one of the easiest ways to raise money for DV
IA is by making purchases through AmazonSmile! Visit
www.smile.amazon.com and choose "Da Vinci Schools" as your charitable organization. A portion of each purchase through AmazonSmile will go back to DV! Pro Tip: Bookmark AmazonSmile on your computer/phone for easy access when shopping!
Another easy way to raise money is to cut those box tops and turn them into the front office! Visit www.boxtops4education.com to learn more. :)

We appreciate ALL the ways you continuously support our community, and we are grateful for everything you do!
Annual Giving Campaign
Every year we rely on our Da Vinci families and friends to help maintain our current programs. This year we have a $500 per student gap between what the state provides and what it actually costs to deliver an outstanding Da Vinci education. Your contribution will provide immediate support to Da Vinci's top priorities. Every gift matters! We are seeking 100% family participation. Make a tax-deductible gift or pledge today by using
this link
or click the photo.
Your gift must be received by June 30 to support this year's greatest needs
.
What You Need to Know This Week
DVIA Apparel Webstore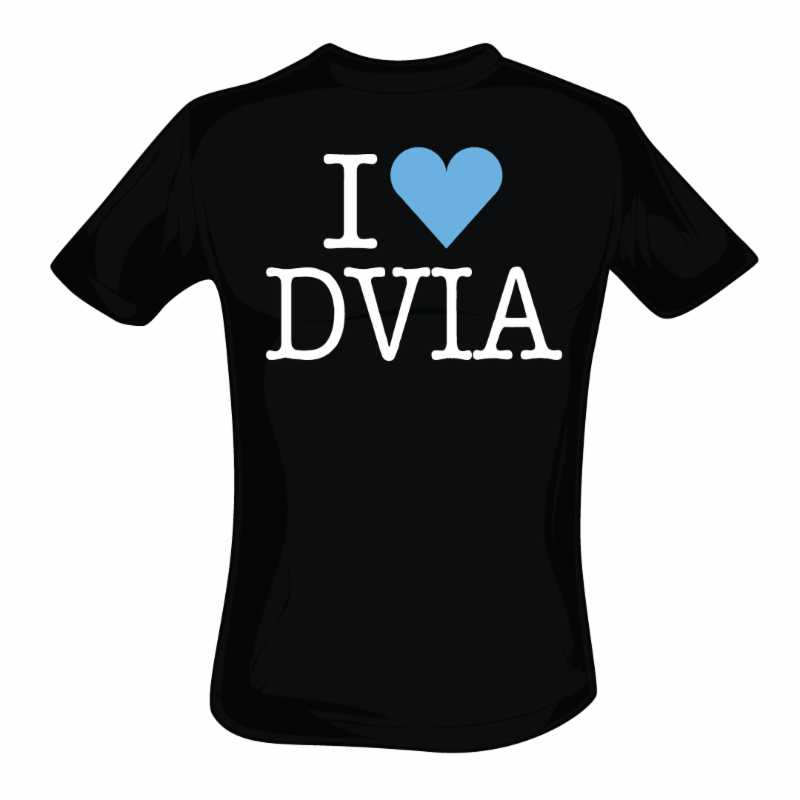 The apparel webstore is open once more! Please visit it here, password: davinci. Be sure to take a look at the additional polo color options and the popular "I heart DVIA" t-shirts.


Note: If you visit the store and see t-shirts with the "I heart DV" image, you may need to delete your browsing history and cookies.


8th Grade Families: High School Info Meeting
Wednesday, Feb 8, 2:30pm
Please join us to learn more about the Da Vinci High School options. Members from the Admin Teams at DV Science, Design, and Communications will meet with 8th grade families in Sascha's room for a Q&A. Current DV high school students will come along to share their experience as well.


Book Club!
Thursday, Feb 9, and Friday, Feb 10, 9:15am
Collab Lab

Book Club this week will look slightly different! Instead of reading a book and discussing it together, we will be discussing a webinar from the most recent EdNextGen conference hosted by Happily Family!
Our first webinar is "Reducing Stress in Kids, and Helping Kids Find Their Passion" with Katie Hurley. If you'd like to participate, contact the front office to retrieve your log-in and password to access the Spring 2016 EdNExtGen webinars, and watch the video prior to attending Book Club. Book Club will be hosted by Kaitlin on Thursday and Michelle on Friday. Hope to see you there!
DVIA Re-enrollment and Transfer Requests

You should have received a re-enrollment e-mail last week. If you haven't already, you need to login to your SchoolMint account and complete the necessary steps to secure your child's enrollment in 2017-18 and/or request a transfer. The deadline to complete re-enrollment is Wednesday, Feb 15. If you have questions reach out to Brianne Allen.
Da Vinci Schools Enrollment
DEADLINE to Apply: 2/28
If you have a child or know a friend who would like to attend one of the Da Vinci Schools, please click
here
to apply.
**8th graders must also submit an application for the DV High Schools.**
There are 2 more information meetings left before the deadline:
DVIA
Thursday, 2/23 at 6:00 PM
DV High Schools
Thursday, 2/16 at 6:00 PM
For more information on the application process, visit
here
.
Save the Date!


P.E.C. #3 (Math Mash) Is Coming Soon!
Wednesday, February 15th,
9:15am-2:15pm
Keynote Speaker: Caline Khavarani Smith (UCLA Curtis Center High School Math Specialist and former teacher at Da Vinci Science)

Break-out sessions developed with an eye toward topics that support all families in their math instruction:




Real World Math (grades 6-8)

New Ways to Think About Math (grades 3-5)

Applying Mathematics to Science (grades 5-8)

Number Talks and Word Problems (grades K-2)

Routines, Resources, Tips and Tricks for Planning Math Instruction (grades K-4)

Making Sense of Numbers: helping students overcome difficulties with number concept

Time with your teacher(s)

Unconference time when you can meet up with other home educators to discuss common interests

Michelle's "Did You Know?" session

DVIA-provided lunch for all parents attending

The Raffle...and more
Change is Afoot at PEC...IMPORTANT!
As you begin making arrangements to attend PEC 3, there are 2 important changes to be aware of:
We ask that school-age children no longer attend PEC

. We love your kids; however, space constraints have become an issue, and we have heard that parents' comfort in being able to speak freely has been impacted. If you need to bring younger siblings to PEC with you, please do. We know this change might create a logistics challenge for you, but we have a solution! See change #2.

PEC 3 Kid Care will be provided on the DVIA campus, NOT at the Memorial Center

.
Morning and afternoon childcare sessions for DVIA students and their DVIA-age siblings will be offered ON-CAMPUS AT DVIA, IN THE COLLABORATIVE CLASSROOM
. This change will allow us to offer a better experience for the kids.
The cost is only $5 per session per child.

Age-appropriate activities will be provided, and you are also welcome to send games or independent work for your child.

We are able to support transition from Kid Care into Enrichment or from Enrichment into Kid Care.

Please go to the Signup Genius for more details and to hold a spot for your child, then confirm your reservation by paying at the DVIA front office by Feb. 14th.
If you have any questions, please contact Theresa
.
See you on the 15th at PEC #3!



FAN Breakfast and Meeting March 1st!
Wednesday, March 1, 9:30am

Homeschool Collaborative Classroom

It's time again to meet and talk about the FANtastic things happening in our community! We will be discussing upcoming events, reflecting on the year so far, and looking ahead into the future. Remember that every family is a member of FAN, and it's never too late to get involved! We hope to see you there. :) Please RVSP here.
Curriculum Corner
Joyful Learning!
This week, we are veering away from academic curriculum and focusing on social-emotional learning. Whether at school, at home or elsewhere, having learning experiences and environments that are joyful can make all the difference for learners and the guides working with them. Please take a few minutes to take in
"How to Nurture Empathic Joy in Your Classroom"
. You can expect articles and resources over the next few weeks that will speak to how to continue to support your child's emotional health and joyful learning.
Have a great week!