Da Vinci
Innovation Academy
13500 Aviation Blvd.

Michelle Rainey,

Principal



Kaitlin O'Melveny Toon,

Greetings DVIA Families!
A Few Words From Our Principal
I hope you enjoyed your weekend! I want to share with you that last week, I attended a gathering of independent study school leaders from across California. We came together to discuss the difficulties facing charter schools and independent study schools in light of recent legislative efforts. My message to you is a request: Please continue to share with friends, families, neighbors and all who will listen that charter schools are free, public schools; they are not private or elite schools. Please share that California believes in choice and that the ability to choose a school that tailors to the unique needs of students and families is a good thing! Please share that charter schools and independent study schools follow rigorous educational and safety standards, just like traditional schools. Thank you for your dedication to the right to choose charter and choose I.S.! Thank you for spreading the word about our good work! And thank you for all that you do to build this awesome community!
Additionally, please take a look at this link on our Da Vinci Schools website regarding a recent lawsuit against the California Department of Education and how it impacts all students in California. Although we are in no way involved in the lawsuit, we want you to know the ramifications of the suit so that you can make an informed decision for your family.
Lastly, thank you for participating in Student Led Conferences (with each work journal in full-time I.S. and twice a year in the 2-day program). SLCs are a way for students to "show what they know" and fall under the larger umbrella of "Presentations of Learning." By participating in SLCs, Exhibition and POLs, you are giving your child(ren) the opportunity to articulate their learning, give on-the-spot answers to questions, justify their learning with evidence and build their confidence as presenters.
Thank you for being part of our DVIA family and e
njoy your week!
From Our Dean of Students
Hello Families!
Brianne and I spent two days this week in San Diego with 1400 other educators at the Illuminate Education conference to learn how we can better utilize our student information system to provide feedback to families, track student progress, and more! It was inspirational to see the many ways this organization is thinking creatively about this online tool, and providing us with professional development that was directly relatable to our DVIA community!
On another note, I'd like to thank the parents who have taken on the task of weeding our front yard! I appreciate you spending your time on this big job! Because it is such a big job, we still need more volunteers! The more hands available, the better!
E-mail me if you can help!
Have a great week!
What you need to know this week:
SLCs for 2-day program: no classes on campus Tuesday and Wednesday!
Please remember that there is no enrichment on Tuesday and Wednesday and for the Tuesday/Friday cohort, there are no classes on Tuesday. Both days are homeschool days for all students. Additionally, please remember that during SLCs, campus must remain quiet and productive so that families can concentrate on their kiddos and there is no outdoor supervision for siblings. All students must be in classrooms and engaged in a quiet activity. Thanks!
DVIA Enrollment
Monday is the deadline!
Returning families, your "Intent to Return" forms were emailed on 2/9 from surveys@davincischools.org. If you didn't see the email, check your spam folder. Call the office if you need the form re-sent.
For newly enrolling siblings and new families,
use this link to apply
. Deadline is 2/29/16. Applications received after the deadline will be placed at the bottom of the waitlist following the lottery on March 10th.

Annual Giving Campaign--Double Your Donation Now Through 3/31
NOW is the time to support Da Vinci Schools! Thanks to a generous matching challenge by Chevron, Belkin, Northrop and Kinecta, every donation and pledge made to the Annual Giving Campaign by March 31 will be DOUBLED, up to $50,000. This means:
$50=$100
$365=$730
$500=$1,000
All pledge payments must be received by June 1, 2016 to be eligible for the match.
The Annual Giving Campaign is our top fundraising priority - and the fundraiser we ask EVERY family to support. Dollars raised through Annual Giving benefit every K-12 student and provide critical operating funds to help bridge the gap between what the state provides and what it really costs to deliver an outstanding Da Vinci education.
Every gift matters! Make a tax-deductible gift or pledge today by clicking on the photo or
using this link
.
------------------------------------------------------------------
Newsela
Did you know that a modern-day glassblower believes he has uncovered the mysteries of Renaissance-era Venetian glass making? The trade secrets were guarded so closely that anyone who revealed them faced the prospect of death. Read more about it on
Newsela's website
, where the article is available at reading levels from grade 3 to grade 12.
------------------------------------------------------------------





Apply Now For High School!
Deadline is Monday, 2/29
Attention 8th grade families! If you plan on applying to one of our Da Vinci High Schools, the priority application deadline is coming up on 2/29/2016. Apply online using
this link
.
Please note that you must make a formal application for priority enrollment
Mark your calendar! Coming up soon:

8th Grade Photos At The Beach
Wed, March 23rd | 3 pm
Attention 8th grade families! Our photographer, Stacee Lianna, is offering an 8th grade photo day under the Manhattan Beach Pier! Individual photos will take place on a drop in basis from 2:30-4:00pm. A group photo will be taken promptly at 3:00pm. Contact Kaitlin with questions.
Pastries With The Principal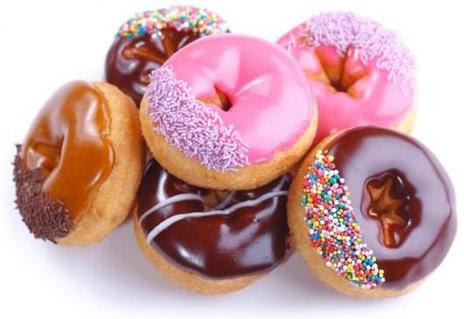 Mon, 3/14 & Fri, 3/18 | 9:15 - 10:30 am
Come join Michelle, Kaitlin and other parents to discuss our school's Local Control & Accountability Plan ("LCAP") and State Testing.
Have a great week!
Stay Connected!
To make sure you don't miss any news or opportunities, please join us through these following social media avenues: