Da Vinci
Innovation Academy
13500 Aviation Blvd.

Michelle Rainey,

Principal



Kaitlin O'Melveny Toon,

Greetings DVIA Families!
A Few Words From Our Principal
I want to give a big shout out to Kelly Ann Sassone, Core 1 teacher, who spent Saturday presenting two awesome workshops at the Southern California Kindergarten Conference. Her workshops were about subitizing (numbers fluency) and mystery eggs. Kelly Ann, thank you for supporting kindergartners and kindergarten teachers across California (especially on your birthday!).
Can you donate milkweed?
The monarchs have begun laying eggs and we have at least 10 caterpillars that will soon be eating through the milkweed we've been growing since fall. Now we can really appreciate Eric Carle's
The Very Hungry Caterpillar
!
It is absolutely crucial that we feed our caterpillars pesticide free milkweed so we buy from
International Garden Center in El Segundo (or in approximately one month from
Deep Roots
in Manhattan Beach).
If you can donate we would much appreciate it!
Please tell them you are from Da Vinci and they will give you 10% off.
Thank you for being part of our DVIA family and e
njoy your week!
From Our Dean of Students
Hello Families!
I'd like to take a minute to thank local Eagle Scout, Eric Furth (brother to DVIA alumnus Joel Furth!), for dedicating his Eagle Scout project to enhancing our Core 4/5 space! Eric has spent the last several months planning and
building two brand new benches as well as a new storage system for our middle school students! We are incredibly grateful for his hard work and beautiful craftsmanship! Thank You, Eric! Check out the photos.

What you need to know this week:
Annual Giving Campaign--Double Your
Donation Now Through 3/31
Time is running out to double your donation! Thanks to a generous matching challenge by Chevron, Belkin, Northrop and Kinecta, every donation and pledge made to the Annual Giving Campaign by March 31 will be DOUBLED, up to $50,000.
We are so grateful to those families who have already donated, yet our DVIA giving participation stands at only 18% to date. We are seeking 100% family participation. Your contribution provides immediate support to Da Vinci's top priorities. This year we have a $500 per student gap between what the state provides and what it really costs to deliver an outstanding Da Vinci education.
Every gift matters! Make a tax-deductible gift or pledge today by clicking on the photo or
using this link
.
Attention Core 4/5 Families!
Thurs, 3/17 & Fri, 3/18
Pizza Day is coming up and Core 4/5 families are being asked to host this month. Use this
SignUp Genius link
to volunteer.
Seeking Donations For Marine Mammals
Patrick's class will be visiting the San Pedro Marine Mammal Center. The center is seeking donations to help injured sea life. If you can donate any of these items, drop them off in Patrick's room:
Extra Compassionate Communication Support
Want more support with Compassionate Communication in your family? Cecilia and Jason Hilkey from Happily Family have lots of resources to share with you online. All you have to do is
REGISTER
on the website they set up just for DVIA families. There you will find parenting videos, handouts, and support where you can get your parenting questions answered.
Email Jason & Cecilia
with questions about the site or materials.
Beach Clean Up!!
Sat, 3/9 | 10am-noon | Toes Beach In Playa del Rey
Core 5 students Carissa Cheng and Sawyer Stein are organizing a beach clean-up!
If you would like to join them to help protect sea animals and clean our beaches, please have everybody in your group sign a Safety Waiver, which can be obtained from Carissa, Sawyer or from Kaitlin. Please also sign a registration sheet which can be found in their teachers' classrooms. Additional waivers will also be available on location. Email Carissa with questions.
------------------------------------------------------------------
ReadWorks.org
is a great reading resource! You will find Lessons and Units on specific skills, strategies, comprehension, novel studies and more. There are also thematic collections of reading passages with question sets at K-12 levels. Here are a few collections that might be of interest:
------------------------------------------------------------------
Mark your calendar! Coming up soon:
8th Grade Photos At The Beach
Wed, March 23rd | 3 pm
Attention 8th grade families! Our photographer, Stacee Lianna, is offering an 8th grade photo day under the Manhattan Beach Pier! Individual photos will take place on a drop in basis from 2:30-4:00pm. A group photo will be taken promptly at 3:00pm. Contact Kaitlin with questions.
Pastries With The Principal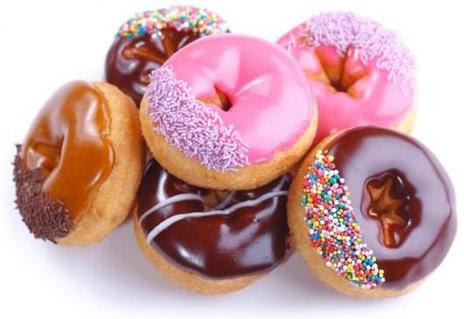 Mon, 3/14 & Fri, 3/18 | 9:15 - 10:30 am
Come join Michelle, Kaitlin and other parents to discuss our school's Local Control & Accountability Plan ("LCAP") and State Testing.
Pizza & Spirit Day
Thurs, 3/17 & Fri, 3/18
This month our Spirit Day will be Green Day! We can't wait to see the fun and creative ways that students show their spirit this month!
Please note
: we are going back to old system of paying for pizza on Pizza Day - 1 slice for $3 or 2 slices for $5. $1 for drinks.
Have a great week!
Stay Connected!
To make sure you don't miss any news or opportunities, please join us through these following social media avenues: