Da Vinci
Innovation Academy
13500 Aviation Blvd.

Michelle Rainey,

Principal



Kaitlin O'Melveny Toon,

Greetings DVIA Families!
A Few Words From Our Principal
I am so excited about the upcoming Talent Showcase! This is a parent-run event and we still need additional parent volunteers to make this event a success! Can you be a coordinator of one of the following areas: Visual Arts, Digital Arts, Creative and Culinary Arts, Performance Arts, Sound/Technical aspects, Baked Goods & Snacks, as well as a host of other volunteers.
The Talent Showcase is an event that is entirely parent-inspired, staffed and coordinated. Please help DVIA's Family Action Network by signing up to help make this event a success!
Use this link to volunteer
.
Email Tasneem
if you have any questions.
Thank you for being part of our DVIA family and enjoy your week!
From Our Dean of Students
Hello Families!
I hope you are enjoying the sunny weather we have been having!
I am still in need of baby photos for many of our 8th grade graduates! Parents of 8th graders, send those adorable photos my way if you haven't already!
Also, we are still in need of 7th grade parents to volunteer to join our 8th grade Graduation Hosting committee! This is an ongoing tradition that is very special, and one that we'd like to keep going for years to come! If you are available,
please email me ASAP
!
Finally, April 21st and 22nd are Pizza and Spirit Day! Get ready for "Blast from the Past," and start thinking of spirit gear that represents your favorite decade! Remember, we are back to our old pizza system of collecting orders and money from students on Pizza Day during lunch time. ;)
What you need to know this week:
Curriculum For Next Year - Drop In Event
Wed, April 20th | 9 am to 2:30 pm | Collab Lab
It's time to make choices for next year's curriculum if you want to use DVIA-supplied materials (totally optional). You can see a list of universally available materials at
this link
. Supplemental materials can be found at
this link
. Please use
this Survey Monkey link
no later than
Wed, April 27th
to indicate your choices. Got curriculum questions? We're hosting an all day drop in event in the Collab Lab this Wednesday. Come by and get your questions answered!
Upcoming Physical Fitness Testing For 5th & 7th Graders
Thurs, 4/21 & Fri, 4/22 *

AND

* Mon, 4/25 & 4/26
Our 5th and 7th grade students will be participating in the physical fitness test (PFT) on TH/F of this week and M/T of the following week during their seminar time! Please make sure that your student wears shoes appropriate for physical activity. Students are welcome to bring a change of clothes to wear during the PFT, but should wear DVIA dress code at all other times throughout the day. Also, remembering a water bottle is extra important! Please let Kaitlin know if you have questions.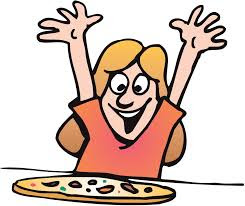 Pizza & Spirit Day This Week
Thurs, April 21 & Fri, April 22
Support Student Project: Toy Drive!
Is charity your talent? Would you like to help bring a smile to an ailing child's face? Three charitable
Core 2 students are collecting toys to donate to children in local hospitals. They will be gathering toys at the upcoming Talent Showcase to be held on Tuesday, May 3rd (please note date change). Thereafter, there will be a drop-off box located on campus near the office.
They are accepting new, unwrapped toys for children of all ages. Gift cards and cash will also be collected at the Talent Showcase.
Please click
this link
for acceptable toys.
Your donations are much appreciated!
Email Mubeena Mirza with questions
.
On Campus UCLA Study Needs More Students
The UCLA study about anxiety needs a few more participants ages 10-18. They need to reach a minimum number to successfully complete their study. Can you help? The study is testing a software program to see whether it might help students cope with anxiety. Participants receive a small monetary compensation and it's fun!
Email Michelle Rozenmann
with questions or to join the study.
Young
Entrepreneurs
Club Selling Water Bottles!
Want to support the Young Entrepreneur students and get a head start on shopping for next Fall by purchasing a school water bottle? If so, we've got a cool, blue aluminum water bottle ready to be ordered!
Bottles are $10 each.
Use this form to order
. The students worked hard this year to learn about starting a business and would love for your purchase to validate their hard work. Plus, don't you need a new water bottle for the fall anyway!?!?
Happily Family Update!
Want more support with Compassionate Communication in your family?
Cecilia and Jason Hilkey from Happily Family have lots of resources to share with you online through the Happily Family DVIA website, including Module 3 of their ongoing video series.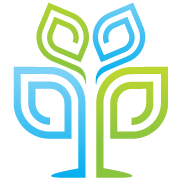 Module 3
is about making Agreements and Setting Limits. You'll learn how to create agreements in your family that everyone follows, what to do if an agreement is broken, how to make exceptions for special occasions, and how to have different expectations for different kids. You'll also learn how and when to set a limit.
------------------------------------------------------------------
Curriculum Corner:
Wouldn't it be nice to watch and get ideas from skilled teachers in action, from the comfort of your living room? You'll find over 1000 such videos on The Teaching Channel at
teachingchannel.org
.
Teaching Channel - Getting Better Together
------------------------------
------------------------------
------
Mark your calendars! Coming up soon:
Student Talent Showcase--Creative, Visual, Digital, Culinary & Performing Arts!
SAVE THE DATE!
New date: May 3rd, 5:00-7:30pm
Does your child have a talent? Stage performance, creative/artistic talent, digital abilities, culinary talent, any talent!!! We want your child to share his/her skills at our annual Talent Showcase! Please let us know by using the following sign ups:
Parent Educator Workshop #4
Wed, April 27th | 9:15 am to 2:15
Hawthorne Memorial Ctr
PEC 4 will have a social/emotional and neuroscience focus. We are so excited to welcome guest speakers from the community as well as parent-presenters from DVIA. As a reminder, this is a mandatory work journal meeting for 2-day/week families.
The day will begin promptly at 9:20am. We will break for an hour-long BYO lunch from 11:20-12:20pm and the day will end at 2:10pm after our awesome raffle.
Are your closets overflowing with gently-used outgrown clothing (polo shirts, POL-wear, etc.)? Bring it all to PEC 4 for other DVIA families and be sure to stop by the exchange tables to see if there is something you could use.
If you're interested in kid care, reservations are required for morning and/or afternoon sessions ($5/session). Kid care is first come, first served
through this link
. Kids are asked to bring quiet, independent assignments/activities to work on.
Have a great week!
Stay Connected!
To make sure you don't miss any news or opportunities, please join us through these following social media avenues: