Greetings DVIA Families!
A Few Words From Our Principal
I want to spend a few minutes celebrating some things that are happening around here:
Thank you to all parents for helping us meet our "P2" attendance period so we could secure funding for next year! Every work journal you turn in ensures we have a healthy budget for next year! Every day that you homeschool (even while traveling or not quite feeling up to it) ensures we have money for all the things we need next year! And an especially huge thank you for all the hard work it took to turn in Work Journal 4 with such a quick turnaround! You enabled us to claim attendance for every day of school up until that very day. Thank you! Only one more work journal to go!
Did you know that this Wednesday is
AdministrativeProfessionals' Day (formerly Secretaries Day)? I want to take a moment
to
acknowledge just how awesome DVIA's office staff is!
Brianne, Lynne, Dorothy and Bonnie (Micah too from earlier this year) are amazing and we are so fortunate to have such kind, thoughtful and
helpful individuals supporting all that we do. Thank you ladies!
I am so excited about PEC 4 this week! This is our first time challenging ourselves to offer FOUR Parent Educator Conferences in one year and it's also our first time focusing exclusively on Social and Emotional Learning. Thank you to all of our amazing presenters who are giving us their time, thank you to Janette and Ethel for organizing the event, thank you to all who are donating towards our raffle (contact us if you want to donate in the future!), and thank you to all of you for attending! Please be sure to read the special edition newsletter that was sent out yesterday (Saturday!).
I also want to acknowledge DVIA's amazing
maintenance staff, John, Albert and Ramon
. We believe in letting kids be kids and that means we are hard on our facilities! They take really great care of us and always with a smile.
A
nd did you know that in order to hold our Talent Showcase, I needed to John and Albert to completely replace the stage (shared by DVIA and DVS) in less than 2 weeks...and they have!
I

f you are looking for an authentic audience for your kiddos' writing, please considering having him/her write a heartfelt thank you to DVIA's facilities team for all that they do!
Also, a huge shout out to the
Mickley Family
for donating the wood for our new stage!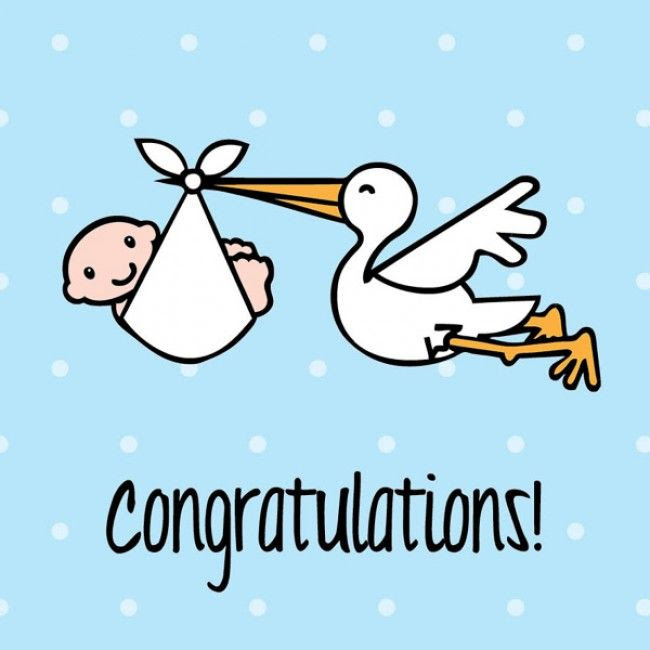 I have the honor of sharing one more exciting celebration! Our own Kaitlin Toon is expecting a baby in October! Please join me in congratulating her. We are so excited to meet her little one in the fall!
Thank you for being part of our DVIA family and enjoy your week!
From Our Dean of Students
Hello Families!
I am so excited that state testing is (mostly) complete! Our 5th and 7th graders will complete their physical fitness testing on monday and tuesday, and 5th and 8th graders will be taking the California Science Test this week as well. Students who missed or did not finish SBAC testing will be working on making up their tests in the coming weeks, and an official Make Up Testing day is scheduled for Wednesday May 4th.
Warm weather is finally here, so it's more important than ever to make sure your student has a water bottle each day they are at DVIA! We are also seeing an influx of trash on campus lately. Please help us keep campus clean by packing lunches with reusable containers, utensils, napkins, etc. It's also really helpful to grab any trash and stick it in a trash can if you see it while on campus. We appreciate everyone doing their part to keep our campus clean!
What you need to know this week:
Parent Educator Conference ("PEC") #4
Wed, April 27th | 9:15 am to 2:15
Hawthorne Memorial Ctr
PEC 4 is this week! You should have received an email over the weekend with all the details. If not, email Janette or Michelle. As a reminder, this is a
mandatory work journal
meeting for 2-day/week families.

Last Chance to Join UCLA Study!
Does your child want to be part of a scientific study? If so, this is the last week to add your child to the UCLA study we have been part of! Students (any school, not just DVIA!) ages 10-18 are eligible.
Participants receive a small monetary compensation and it's fun!
Email Michelle Rozenman
with questions or to join the study.
Curriculum For Next Year - Time To Choose!
Deadline is Wed, April 27th
It's time to make choices for next year's curriculum if you want to use DVIA-supplied materials (totally optional). See what's being offered using
this link
.
2nd Half of Physical Fitness Testing For 5th & 7th Graders
Mon, 4/25 & Tues, 4/26
Please make sure that your student wears shoes appropriate for physical activity. Students are welcome to bring a change of clothes to wear during the PFT, but should wear DVIA dress code at all other times throughout the day. Also, remembering a water bottle is extra important! Please
email Kaitlin
if you have questions.

Pastries With The Principal--LCAP Info!
Mon, 5/2 and Fri, 5/6
Join Michelle and other parents for coffee and conversation at 9:15am in the Collab Lab.
We had a great discussion last month!
Order Scholastic Books & Support DVIA!!
If not yet registered, register as a Parent and enter the activation code MPBKY. This code will list Stephanie Lee as the 'teacher.' (
NOTE:
Do not input your DVIA classroom teacher, because Scholastic will not know how to process your order unless it goes through Stephanie Lee!)
When ordering, enter your student's full name. You can place orders at any time, from any of the months which are currently listed. DVIA will finalize the current order on April 23rd. Books will be distributed to your student's classroom when they arrive.
------------------------------------------------------------------
Curriculum Corner:
Expedition Earth Day 2016
Did you know there will be more plastic than fish in the world's oceans by 2050? Or that cameras are used to measure sharks and other large fish?
Grab your scuba gear and join Discovery Education for a deep dive with experts from Ocean First Education to answer these questions and explore our ever-changing marine ecosystems: Video & Classroom Activities Here
------------------------------
------------------------------
------
Mark your calendars! Coming up soon:
Student Talent Showcase--Creative, Visual, Digital, Culinary & Performing Arts!
New date: Tues, 5/3
5:00-7:30pm
Does your student have a talent? Stage performance, creative/artistic talent, digital abilities, culinary talent, any talent!!! We want your child to share his/her skills at our annual Talent Showcase! Please let us know by using the following sign ups:
Core 4/5 Skate Night
Fri, May 6 | 7:15-9:15 pm | Toyota Sports Center
Student Derrick Boston is organizing a skate night and grades 5-8 are invited! Tickets are $10, with $5 going to DVIA as a fundraiser. Info on how to purchase tickets is coming soon.
Email Kaitlin
with questions.
Femineers Meeting @ Da Vinci Science!
Sat, May 14th | 3-5 pm
The Society of Women Engineers and Da Vinci Science students and teachers are celebrating its 1st birthday with an Environmental Engineering event. This fun and free event is open to girls aged 5-14.
Click here for a flyer
with more information, including RSVP information.
Femineers meets monthly and many DVIA students attend and love it! It is a drop-off event.
Have a great week!