Da Vinci
Innovation Academy
13500 Aviation Blvd.

Michelle Rainey,

Principal



Kaitlin O'Melveny Toon,

Greetings DVIA Families!
A Few Words From Our Principal
On behalf of the entire DVIA staff, I want to extend a heartfelt thank you to all of you for coordinating such wonderful ways to make all staff feel appreciated during teacher appreciation week and at our staff appreciation breakfast! You coordinated gifts and expressions of love to our teachers, you wrote such thoughtful and lovely words in your cards, you spoiled us, you gave us treats, you fed us and entertained us...I could go on. Thank you for taking so much time to make sure DVIA staff know they are loved! We appreciate you as well!
The newsletter didn't go out last week (sorry!) so I want to make sure to acknowledge the amazing Talent Showcase! Thank you for participating and for your part in attending, encouraging, being an awesome audience and supporting our children's talents! Additionally, a huge thank you to the talent showcase coordinator, Tasneem Sutarwala as well as the lead parents who took on
coordinator
roles to make sure the event was successful: Valerie Hennessy, Lisa Aitken, Jennifer Racusin and Lori Bowker all went above and beyond!
Thank you for being part of our DVIA family and enjoy your week!
From Our Dean of Students
Hello Families!
These last couple weeks have been incredibly busy! I really enjoyed seeing so many of you at the DVIA Talent Showcase - what a fun event! I also hope you spent some well-deserved time celebrating the mommies in your life over Mother's Day weekend :)
Also, a huge shoutout to students Camilla and Derrick Boston for organizing ice skating events for our younger and older students! The Core 4/ 5 Skate Night raised over $400 to contribute to next year's camps!
Finally, a huge THANK YOU to all of you for showering our teachers and staff with appreciations and a beautiful staff appreciation breakfast! We know that as parent educators you work just as hard as we do to give your students an education that works for them, and WE APPRECIATE YOU! Thank you for taking this journey with us and looking at education with a whole new mind. ;)
Have a great week!
What you need to know this week:
PEC 4 Handouts are Available
Handouts for each workshop have been posted on the Parent Educator Resource Website. Use this
link
to access them.
Happily Family Anxiety Support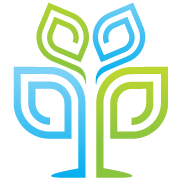 Wondering how to support your child's nervousness during POLs?
Check out the class Cecilia and Jason organized on Anxiety and Nervousness with Dr. Joseph Lee for DVIA. Dr. Lee and Cecilia talk about the purpose of anxiety and give concrete tools to help kids handle it. It's perfect for nervous kids (and parents) getting ready for Presentations of Learning.
Toy Drive Update!
Would you like to help bring a smile to an ailing child's face? Three charitable Core 2 students are collecting toys to donate to the Mattel Children's Hospital at UCLA. They are accepting new, unwrapped toys for children of all ages. Used books and DVDs are also welcome!
The drop off box is located inside the office at the DVIA campus.
Please click HERE for acceptable toys.
Your donations are much appreciated! Please contact Mubeena Mirza
with any questions.
Camp Info Meetings - 5th Through 8th Graders
Mon, May 16 & Tues, May 17 | 3:30 pm
We will be hosting camp meetings this week
in the Innovation Station
to cover Astro Camp for next year's 5th and 6th graders and Catalina Camp for next year's 7th and 8th graders! Each cohort meeting covers both camps.
The meetings will provide more insight into the camp experiences for our students, approximate pricing info, and more! For students who will be in 5th-6th grade next year, it is imperative that we get a commitment (not payment) for Astro Camp as early from you as possible! Kaitlin will be collecting written commitments at these meetings. More info on this will be shared at the meetings.
If you have questions, please
email Kaitlin
.
Pizza & Superhero Spirit Day
Thurs, May 19 & Fri, May 20
Our last spirit day of the year is Superhero day!! Dress as your favorite superhero, or make up your own super powers and superhero name! We look forward to seeing all of your "super" spirit day outfits! Find inspiration
here
and
here
.
Da Vinci Design Musical Theater THIS WEEK:
Charlie Brown!
Thurs, May 19 5:30 & Fri, May 20 7:30 | DVIA/DVS Forum (right here on campus!)


Come see a Da Vinci Design student performance of

You're a Good, Man Charlie Brown

. See this flyer for more info.



------------------------------------------------------------------

Curriculum Corner:
The Poetry Slam is coming up in two weeks! If you would like to support poetry at home, check out these resources:
Read, Write, Think provides fun interactive poetry writing lessons for all grades
Reading A-Z has printable graphic organizers for poetry writing
BrainPop showcases a handful of poetry movies to active thinking and creativity
------------------------------
------------------------------
------
Mark your calendars! Coming up soon:
Sun, May 22 | 12-5 pm
Arts & crafts, fishing and sand sculpting contests, water safety education and more. Learn how you can access, enjoy and protect our local ocean waters. Learn more about this event and other upcoming events like Catalina trips and Tall Ship experiences on Waterfront Education's website.
Poetry Slam & Fundraiser
Wed, May 25 | 12-6pm
Our graduating 8th graders are hosting a Poetry Slam and students of all grade levels are invited to attend and participate!
Looking for
teacher-recommended student reading
for the Summer? Want to know
what books DVIA staff keep on their bookshelves
? Want to just sit and listen to poetry with a
nice large cup of something from Starbucks?
Want to eat a sandwich (
see menu
) or a treat (
see menu
)?!?! A portion of every purchase that day go straight back to DVIA!
See this flyer for more details, or email Core 5 teacher Dan Katz.
Have a great week!
Stay Connected!
To make sure you don't miss any news or opportunities, please join us through these following social media avenues: