Da Vinci
Innovation Academy
13500 Aviation Blvd.

Michelle Rainey,

Principal



Kaitlin O'Melveny Toon,

Greetings DVIA Families!
A Few Words From Our Principal
I have a few things to share or remind you about this week. Thanks for reading!
1) On Friday I sent out an important email from my account (mrainey@davincischools.org) to all families regarding state testing. If you did not receive it, please check your junk mail. I am extremely concerned that we may not reach the 95% state testing participation mandate and significant changes to our instructional program would result. We have 2 weeks to fix this--participation only applies to 3rd-8th graders. Thank you!
2)
EdNextGen starts tomorrow! I h
ope you'll join DVIA staff by participating in as many awesome and FREE online conference workshops as possible! Register today!
3) DVIA's Parent Education Resource Site (www.davincik8.org) will soon reflect next year's important dates on the calendar page. Please check out the calendar HERE later this week!
Thank you for being part of our DVIA family and enjoy your week!
From Our Dean of Students
Hello Families!
Thank you to the Families of 5th-8th grade students who attended our Camp Info Meetings! If you missed the meetings, you can find the Save the Date Flyers for
Core 4 here
and
Core 5 here
, and the Commitment Form for Core 4 Astro Camp
here
:
I also want to celebrate Camilla Boston's Skate Party last weekend, which raised $340 for DVIA! Thanks for planning such a fun and successful event, Camilla!
If your student rides a bike/scooter/skateboard to school, please make sure he/she wears a helmet and has a plan for storing helmets and riding gear while on campus. Remember, any device with wheels (including wheelie shoes) cannot be ridden on school premises (this includes in front of the Wiseburn district office, DVIA and Da Vinci Science). Thanks for helping us keep your kiddos safe!
Additionally, I want to give everyone a heads up that DVIA's 8th grade graduation ceremony will be held on Wednesday, June 8th at 10:00 am at the Hawthorne Memorial Center. Even if you do not have an 8th grader graduating, you are welcome to attend and celebrate their final successes at DVIA!
Finally, I look forward to seeing your smiling faces at our upcoming Poetry Slam! We are hoping for a huge DVIA audience for our poets who will be sharing their written work throughout the day. See you there!
Have a great week!
What you need to know this week:
Final Week Of Toy Drive!
Calling all charitable friends! This is the FINAL WEEK of our toy drive. Three charitable Core 2 students are collecting toys to donate to the Mattel Children's Hospital at UCLA. They are accepting new, unwrapped toys for children of all ages. Used books and DVDs are also welcome!
The drop off box is located inside the office at the DVIA campus.
Please click HERE for acceptable toys.
Your donations are much appreciated! Please contact Mubeena Mirza
with any questions.
Wed, May 25 | 12-6pm
Our graduating 8th graders are hosting a Poetry Slam and students of all grade levels are invited to attend and participate! Even if your learner doesn't want to present, come listen to others and grab a book!
Looking for teacher-recommended student reading for the Summer? Want to know what books DVIA staff keep on their bookshelves? Want to just sit and listen to poetry with a nice large cup of something from Starbucks? Maybe eat a sandwich (
see menu
) or a treat (
see menu
)?!?! A portion of every purchase that day goes straight back to DVIA!
See this flyer for more details, or email Core 5 teacher Dan Katz with questions.
Astro Camp Commitment Needed From 5th & 6th Grade Families
Fri, May 27th
Thank you for those of you who attended our Astro Camp info meetings last week! If you weren't there, we want you to know that we need written commitments for campers by Friday, May 27th. No money is due at this time, but without a written commitment, we cannot guarantee a spot for your camper at Astro Camp in the Fall!
Download the commitment form here
.
Lost & Found - Almost Last Call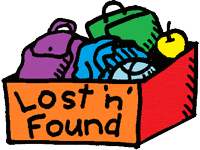 All unclaimed items are donated at the end of the school year. Please check the lost & found area just inside the campus entrance to the north of the office entrance (through the chalkboard door).
--------------------------------------------------------------
* Happily Family Training Corner *
Cecilia and Jason Hilkey from Happily Family have lots of resources to share with you online through the Happily Family DVIA website. Check it out!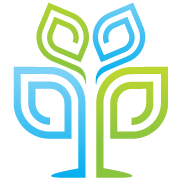 Module 5 is available!

This video series is about Being in the "Real World" and what do to when your children are with people who "parent" them differently. They cover style differences that children experience with extended family, teachers, coaches, or even between their own parents.

It only takes a moment to register HERE.
Already registered? Login HERE. Got questions? Email info@happilyfamily.com.
--------------------------------------------------------------

Mark your calendars! Coming up soon:

FAN Reflection & Planning Luncheon
Wed, June 1st * 12 pm
Every family is part of our Family Action Network and we're asking all families to join us on Wed, June 1st to break bread, talk about FAN events from this year, discuss FAN events for next year and begin building a New Family mentorship program. Please use this link to let us know you can join us.
Work Journal #5 Due
Tues, June 7 * 4:15 pm
Have a great week!
Stay Connected!
To make sure you don't miss any news or opportunities, please join us through these following social media avenues: