Greetings DVIA Families!
A Few Words From Our Director

It's our last week and there is a lot going on!
Curriculum selection is due to Janette by 4:15 on Tuesday. Stop by the Curriculum Resource Fair in the Collab Lab before and after school on Monday or Tuesday to see samples of what's available and to fill out your form.
We also have our last community celebration, the
End-of-Year Social & Cultural Fair
, on Tuesday from 5-7 pm. We will gather to learn about different heritages and eat delicious food. See the Cultural Fair details below to RSVP and/or sign up to help out. And while you're at the Fair, swing by the Scholastic Book Fair in the Inno Lab and pick up some reading materials for the Summer. A special shout out to DVIA student
Flora
and her mom
Karen
for organizing the Cultural Fair for a second year!
Friday at 4:15pm is also the deadline for our last Parent Work Journal. I bet you won't miss this activity during the Summer :-)
Also, don't forget to check the Lost & Found this week. Everything left on Friday afternoon will be donated.
Lastly, we will be ending the year with a gathering and dance party on the lawn. We traditionally hand out
popsicles
. Please contact your child's teacher if you prefer that your child not have one.
Families,
Given that this might be the last Two Cents that most of you read with the end of the year quickly approaching, I wanted to once again thank all the families and students for the past four years. The many of you that have reached out with kind words and positive affirmations to me personally the past few weeks have really blessed me and my family. This will be a tough week for me to get through, so feel free to come say goodbye and give me a hug this week. Thank you guys for everything!!
Have a great week!
It's our last week! Here's what you need to know:
Year-End Social & Cultural Fair
Tues, 6/2 | 5-7 pm
We're looking forward to seeing everyone at our Year End Social and Cultural Fair on Tuesday! Don't miss out on this fun opportunity to learn about different heritages, share delicious food and enjoy hanging with our wonderful community! Let us know what food your family will share by RSVP'g on
SignUp Genius
. We also need support with the event. You can volunteer using this
SignUp Genius link
. Email
Karen Mack
or
Flora White
with questions!
Core 3 Gold Rush Play
Want to see what Core 3 has been up to? Come to the DVIA/DVS Forum tomorrow (Monday, June 1) to see the Monday/Thursday cohort perform from 4:00-5:00 and the Tuesday/Friday cohort perform from 5:30-6:30.
Campus Candids Available for Purchase
3 weeks only!
Do you know who Stacee Lianna is? She is the amazing photographer who made all our kids look great in their class photos. Stacee has been on campus throughout the year snapping candid photos and they're available for sale for $5 each.
See the galleries here
and enter the password "community." The pictures are outstanding and the galleries close on June 22nd, so take a minute now before our crazy week gets underway and buy your digital downloads.
Curriculum Fair for Next Year
Deadline for choosing materials is Tues, 6/2
RETURNING FAMILIES--Next year, DVIA will provide some universal resources to all students based on grade-level bands. Your child's teacher(s) will
support the use of these resources and will help you connect them to projects and learning goals. Also, families will have the opportunity to select resources from a list of additional options. You will soon receive an email with information about both the universal and additional resources.
Our annual Curriculum Resource Fair is being held in the DVIA Collab Lab. You will be able to view the resources and ask questions. Please plan on attending during one of the following sessions:
Fair dates & times:
Mon, 6/1 | 9:15-10:30 am & 2:15-3:15 pm
Tues, 6/2 | 9:15-10:30 am & 2:15-3:15 pm
Last Call for Yearbooks!
There are 8 yearbooks left. First come, first served at the DVIA front office. $25 cash or check payable to Infinite Learning.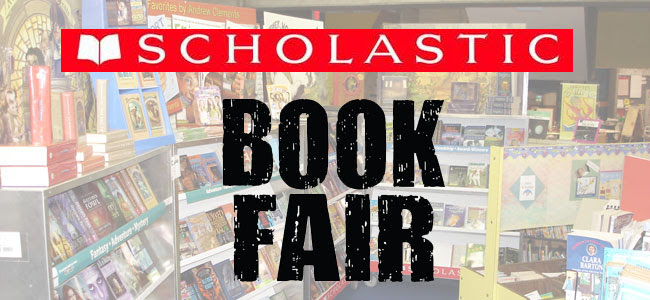 Scholastic Book Fair
Last 2 Days! Mon & Tues
DVIA's Scholastic Book Fair is underway! Plan to shop the fair for value-priced summer reading and to help support DVIA! The fair is open M/Tu June 1st/2nd during the day and also during the Year End Social and Cultural Fair on June 2nd! If you can help with the fair, please signup on SignUp Genius.


You can also shop online until June 7th! Online orders will be delivered to school about a week after the online fair ends and we'll notify you to come pick up the order at the office. Use this link. Happy shopping!
Curriculum Collection
Mon, 6/1 & Tues, 6/2 | Before & After School
Some curriculum materials that families received at the beginning of the school year must be returned to school. If you have any of the following, this message is for you: Write Source textbooks, GUM student books, Spelling Connections student books and CPM textbooks. If you have questions or need to make alternate arrangements, please email Janette.
8th Grade Graduation
Wed, 6/3 | 10 am-12 pm | Hawthorne Memorial Ctr - Venus Room
Work Journal #6 Is Due
Fri, 6/5 | 4:15 pm
Our Readbox Rootbeer Fundraiser
Was A Huge Success!
A huge "thank you" to all DVIA families who came out to support our Root Beer Float fundraisers this month -especially those who braved the rain! Through your generosity, we collected $150 to purchase approximately 150 books for the Reading Zone and our new ReadBox (mobile book cart). Until now, students have only been able to borrow books from the limited selection housed in the Reading Zone. Now students will be able to choose from an expanded lending library or purchase books (for $1 each) from the ReadBox mobile book cart.
Thank you also to DV Design seniors Rachel, Amira and Daniella for selecting our literacy project as their senior project!
Lexia Is Over For The Year
Due to a change in our arrangements with Lexia, access for the current school year ended May 31st. Lexia will be available again in the Fall for those families who select it as an option at the Curriculum Fair.
Have a great week!

Your DVIA Team