Greetings DVIA Families!
A Few Words From Our Director

It was great to see you all at last week's Parent Educator Conference. We look forward to gathering again at PEC #2 on September 30th (same location, 9:15-2:15). I want to share a bit about how work journal meetings** have changed this year. We are shifting our focus slightly. Instead of spending our precious time with you focused on WHAT to teach at home, we are concentrating our efforts on giving you strategies for HOW to teach those concepts and skills. We hope that PEC #1 gave you many takeaways and strategies to try right away! The handouts and presentations will be available on our Parent Educator Resource Site by the end of the week.


**For new families: WJ meetings are the mandatory check-ins with families that occur every "learning period," or "work journal period," which is every time a work journal is due. For full-time independent study families, your meetings are typically 1-on-1 while families in the 2-day program meet as a group. Individual check-ins are always available upon request or as needed based on student progress.
Lastly, please considering bookmarking our Amazon Smile link (see blurb below) in your web browsers so that if you purchase from Amazon, a portion of our purchase will go to DVIA! There are many easy and free ways for you to contribute and Amazon Smile, Box Tops of Education (drop off in front office), Scholastic Reading Club (more info below) and eScrip are just a few. At Office Depot ask them to look up Da Vinci Innovation Academy in the computer (we don't appear in the printed books for some reason).
Thank you and e
njoy week three!
Hi Families!
A HUGE thank you to everyone who made the commitment to becoming active members of FAN during our first Parent Educator Conference! We will be calling on you throughout the year to utilize your gifts in creating and sustaining AMAZING events for our community. :)
Don't forget that the deadline to sign up for, pay for and turn in health forms for the Core 4 and Core 5 camps is fast approaching! Please make sure your student is signed up by September 1st. If you have questions about camp, email me right away. We want to make sure that everyone who wants to go to camp has the opportunity to do so!
What you need to know this week
Attention 8th Grade Families
Shadow Days for 8th grade students who are interested in attending one of our DV High Schools are available and now open for reservations. Get more information
here
.
Email Kaitlin with questions.
Do You Know About Amazon Smile??
Do all of your Amazon shopping through the Smile platform and a portion of your purchase will be donated to DVIA. Smile is part of Amazon.
Even if you start shopping on Amazon, you can switch to Smile and your shopping cart and wishlist from your Amazon account will be accessible.
Use this link:
smile.amazon.com
. You'll be asked to choose your charity.
DVIA is listed as Wiseburn 21st Century Charter Schools
. Easy peasy!
Support DVIA & Get Value-Priced Reading Materials From The Scholastic Reading Club
If you're looking for books for your students, consider ordering through the Scholastic Reading Club to support our school. Here's how:
(2) If you have not yet registered, register as a Parent and enter the activation code MPBKY. This code will list Stephanie Lee as the "teacher." (NOTE: Do not input your DVIA classroom teacher).
(3) Click "Flyer," "Grade," or "Collections" to see selections, sorted by age and interest, or simply use the search box.
(4) ENTER YOUR CHILD'S FULL NAME when placing the order, so that we can sort the books when they arrive.
You can place orders at any time, from any of the months listed, but please know that the school batches online orders together at the end of each month, so that shipping is minimized. Books will be distributed to your student's classroom when they arrive.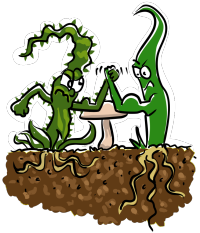 Please Help Us Weed The Front Lawn
Any time you can help is a help! Drop by, stay after drop off or come before pick up. You'll always be welcome! Come help us fight the good fight! For those new to our school, last year our Core 4-5 students designed a new drought tolerant landscape, but the stubborn crab grass is persevering!

Opportunities To Buy & Borrow Books On Campus!
Drumroll, please! The ReadBox, DVIA's new mobile book cart, is stocked and ready for students to purchase their very own books. Beginning September 1st, students can buy any book on the cart for $1 on Tuesdays & Thursdays. All proceeds will be used to replenish our on-the-go bookstore.
Look for the ReadBox on the blacktop area outside The Reading Zone from 10:15 am to 10:35 am and in front of DVIA's main office from 3:25 pm to 3:45 pm.
Parents, please send only single dollar bills for book purchases.
If you would prefer that your student borrow rather than purchase a great book, The Reading Zone is open on Tuesdays and Thursdays from 11:50 am to 12:20 pm. Every DVIA student is welcome to borrow a book for up to two weeks. Thank you for supporting these fun literacy opportunities at DVIA!
Our First Pizza Day!
Thurs, 9/17 & Fri, 9/18
Every month the Family Action Network (FAN) offers pizza for sale at lunch as a fundraiser for DVIA. Pizza is $3/slice or 2 slices for $5. Drinks are $1. The slices are BIG so most core 1-3 kiddos get 1 slice and a drink for $4.
Each month FAN asks parents from one classroom to host the event. This means supplying volunteers, picking up the pizza and donating drinks. This month FAN is asking the families from Darlene's class to donate. A SignUp Genius link will be sent out soon.

Coming Up...Mark Your Calendars!
No School!
Our Labor Day holiday is Monday, September 7th. School resumes Tuesday, September 8th.
Parent Educator Conference #2 will take place on September 30th from 9:15am-2:15pm. We are hoping to hold PEC #3 on February 10th. We will confirm later when the location is finalized.
Have a great week!

~Your DVIA Team