Da Vinci
Innovation Academy
13500 Aviation Blvd.

Michelle Rainey,

Principal



Kaitlin O'Melveny Toon,

Greetings DVIA Families!
A Few Words From Our Director

September is here and the first day of Fall (9/23) is inching its way closer. I can almost smell the pumpkin spice everything!
Additionally, the word on the street is that last year's state testing scores will be released soon. This will be our first year with testing data from the new "Smarter Balanced Assessment" (also called CAASPP). The staff and I will spend some time determining what these scores mean to us and I will send information to you soon thereafter. I want you to know that continually improving how we serve kids is of extreme importance to me and the DVIA staff. The state test scores are only one small measure of the many things we do and the ways we prepare kids for their life ahead. We spend no time, literally no time, reviewing or prepping for the tests and ask only that DVIA families participate so that we can remain in good standing with the state (we must reach a 95% participation rate each year). I hope that you'll join me in regarding the scores, which will undoubtedly be hyped up in the media in the coming weeks, as one small data point measuring one perspective about what makes students prepared for the future.
Thank you and e
njoy your week!
Hi Families!
We have Monarch caterpillars and we are so excited! We discovered that our milkweed, planted last spring by student Sawyer and his mom, is home to several very hungry caterpillars! We are doing our best to help them thrive and to let our students experience their entire metamorphosis cycle. :) Two of them have already formed chrysalises!
We need your help! If you can donate additional milkweed without pesticides (Deep Roots in Manhattan Beach is a fantastic nursery), or mosquito netting and yard sticks to help keep out natural predators, our little friends will be so thankful! Be sure to stop by and see them. They're really cute!
Lastly, a note about camp: A huge thank you to all the Core 4 and 5 families who signed up and turned in all necessary paperwork on time. We are officially going to camp! Look for an e-mail from me soon with some final details.
What you need to know this week
8th Grade Families - Have You Reserved Yet?
Shadow Days for 8th grade students who are interested in attending one of our DV High Schools are available and now open for reservations. Get more information
here
.
Email Kaitlin with questions.





Coming Up...Mark Your Calendars!
Our First Pizza Day!
Thurs, 9/17 & Fri, 9/18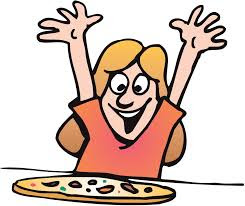 Every month the Family Action Network (FAN) offers pizza for sale at lunch as a fundraiser for DVIA. Pizza is $3/slice or 2 slices for $5. Drinks are $1. The slices are BIG so most core 1-3 kiddos get 1 slice and a drink for $4.
Each month FAN asks parents from one classroom to host the event. This means supplying
volunteers, picking up the pizza and donating drinks. This month FAN is asking the families from Darlene's class to donate (both M/Th and T/F). If your student is in Darlene's class, please use this link to volunteer time and/or supplies for the September Pizza Day. FAN and our kids thank you!!
Scooter's Jungle Fundraiser
Tuesday, 9/29 | 5-8 pm
The ever-popular Scooter's Jungle Fundraiser is back! Cores 1, 2 and 3 families can purchase tickets in the front office, using cash, checks or credit cards. These events sell out quick, so don't wait to buy your tickets! There will be a separate Core 4-5 Scooter's Jungle night in October!
Parent Educator Conference #2
PEC #2 will take place on Wednesday,
September 30th
from 9:15am-2:15pm at the Hawthorne Memorial Center (same location as PEC #1).
Have a great week!

~Your DVIA Team
Stay Connected!
To make sure you don't miss any news or opportunities, please join us through these following social media avenues: