Da Vinci
Innovation Academy
13500 Aviation Blvd.

Michelle Rainey,

Principal



Kaitlin O'Melveny Toon,

Greetings DVIA Families!
A Few Words From Our Director

This year is off to a great start with high-quality homeschooling, class projects, enrichment and additional classes not offered by most independent study programs such as art and makerspace, core 4-5 seminars and our full-time independent study classes offered by Janette and Ethel. I want to take a moment to acknowledge all of your hard work and positive energy focused on providing your children with an engaging and high quality education. It truly takes a village to raise our future leaders and so many school communities don't have the amazing support that you give us and your children every day. Thank you for your commitment!
Lastly I want to touch on our community building events. We are committed to continually growing our school culture/community so that students and families feel connected to those around them. This is another aspect of school that is often lost in the independent study world. To make these events successful, we need your help! Most immediately,
we still have some spots to fill to make Pizza Day happen this week
(and thank you to all of you who already signed up!). Please use
this link
to help out! Also, we would love to have an Opening Social this year. Please email
Kaitlin
if you are interesting in organizing the event. Gather some of your friends to help you co-host!
Thank you and e
njoy your week!
A Message From Our Dean of Students
Hi Families!
Our first Pizza and Spirit Days are coming up! On Thursday, September 17th and Friday, September 18th, join us for "Team Spirit" day!
Do you have a favorite sports team? Do you belong to an awesome team or club? Do you support a specific school or university? Show us your team spirit by dressing up in your favorite (school appropriate) team gear :)

Please remember that if you choose not to participate in Spirit Day attire, all other dress code expectations apply. And if you are participating, closed-toe shoes are required, as are appropriate length pants/skirts/shorts, etc. Thank you!
What you need to know this week:
Our First Pizza Day! We Still Need Volunteers
Thurs, 9/17 & Fri, 9/18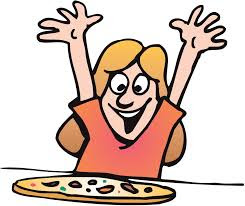 Finally...Pizza Day is here! Pizza is $3/slice or 2 slices for $5. Drinks are $1. The slices are BIG so most core 1-3 kiddos get 1 slice and a drink for $4.
If you're a member of Darlene's class (both M/Th and T/F) and you haven't yet volunteered supplies and/or time, please use this link. FAN and our kids thank you!!
Are You Registered for eScript?
When you register for eScript, DVIA makes money every time you shop at thousands of online merchants and brick/mortar grocers and drugstores. To sign up, use this link and choose Da Vinci Innovation Academy - Wiseburn as your nonprofit organization.
Coming up...Mark your calendars!

Scooter's Jungle Fundraiser
Tuesday, 9/29 | 5-8 pm
The ever-popular Scooter's Jungle Fundraiser is back! All cores are welcome to
purchase tickets in the front office, using cash, checks or credit cards.
Pizza, water and bake sale items will be sold at the event. We need volunteers to help donate items and run the bake sale. Please use
this sign up
to donate or volunteer. Thank you!
These events sell out quickly, so don't wait to buy your tickets! Click the flyer to enlarge for more details.
Cores 4-5 are invited to the 9/29 event, but there will also be a separate Core 4-5 Scooter's Jungle night in October!
Parent Educator Conference #2
PEC #2 will take place on Wednesday,
September 30th
from 9:15am-2:15pm at the Hawthorne Memorial Center (same location as PEC #1).
Have a great week!

~Your DVIA Team
Stay Connected!
To make sure you don't miss any news or opportunities, please join us through these following social media avenues: