Da Vinci
Innovation Academy
13500 Aviation Blvd.

Michelle Rainey,

Principal



Kaitlin O'Melveny Toon,

Greetings DVIA Families!
A Few Words From Our Director

I have two fun announcements this week! In the past few weeks DVIA staff members Micah and Brianne have experienced some exciting life changes:
Micah got married to her husband Payne on October 24th. Congratulations Micah and Payne!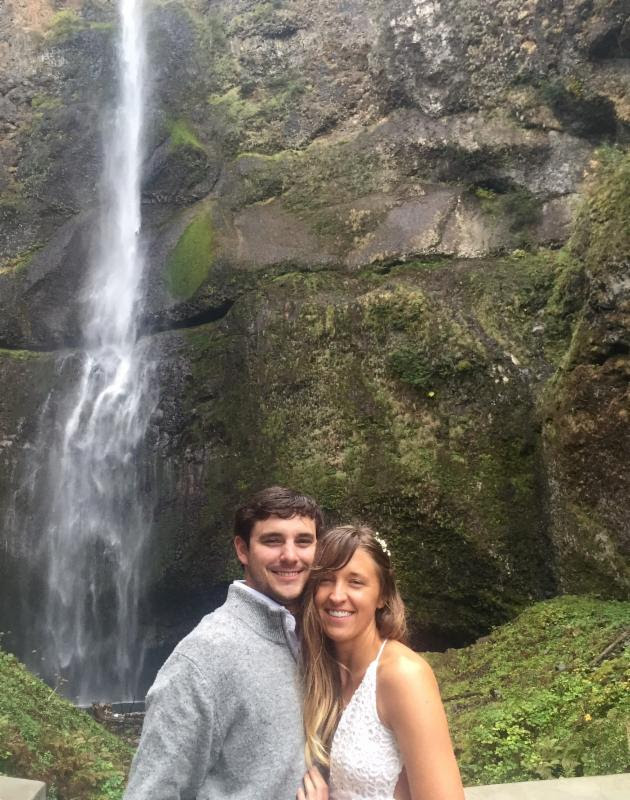 And Brianne is now the proud mama to Lily June Allen, born November 5th, 20.5 inches, 8lbs, 9oz. Congratulations Brianne, Zak and big brother Jack!
Thank you and e
njoy your week!
A Message From Our Dean of Students
Hi Families!
We hope you enjoyed your mid-week break and were able to celebrate our Veterans on Wednesday! We also had an awesome time at Family Movie Night with you. Thank you to everyone who was involved in making it happen!
As we head into our week of Exhibition, we look forward to celebrating our community's hard work, learning successes, and spending time with student presenters in each classroom! Please make sure your students dress in Exhibition attire and eat a meal or snack before the event. Please also do your best to honor our learners in all spaces. Exhibition is a time to be present with our community, and we ask that cell phones be put away unless being used to capture event photos. Thank you for helping us honor our learners in this important way!
What you need to know this week:
Picture Day Make-Ups
Mon, 11/16 & Tues, 11/17 | 4:30 - 4:45 pm

Did your student miss Picture Day? Photographer Stacee Lianna will be in front of school right before Exhibition to snap photos. This is for students only. If parents missed picture day, they should
email
a headshot to the office and we will have them put on an ID card for you. We are doing this soon so don't wait...any ol' selfie will do! :-)
DVS, DVC and DVD Exhibitions This Week Too!
Da Vinci Science: Wednesday, November 18th, 6pm
Da Vinci Design and Communications: Thursday, November 19th, 6pm
FAN Says...
THANK YOU to Aishah Muhammad-Flissinger and Kate Vokoun for co-chairing the movie night, to all the other families who donated supplies and helped make the event a success, and to Jack Wollwage and family for donating their movie screen rental!
Enrichment Ends this Friday!
The enrichment program ends this Friday until it resumes in January. Please arrange your after school and Wednesday care and homeschooling.
Calling All Photos!
If you have photos from field trips, at school events or anything else school related, please send them to the Yearbook Class so we have as many photos to choose from as possible for the yearbook! Email
Jennifer
!
Lost & Found
Please check Lost & Found (just inside the chalkboard door) to look for things your students might have misplaced. It's almost time for a donation run :) We think those water bottles and jackets are multiplying!
Help Support Lava Mae
Core 3 student Milissa Sutton is collecting donations for Lava Mae, a San Francisco-based organization that brings showers to homeless people. Click on the photo above to learn more about the organization
Milissa is gathering travel-sized toiletries during Drop-Off and Pick-Up leading up to Thanksgiving Break. There will also be a donation station at Movie Night on Friday. Milissa is asking for travel-sized shampoo, conditioner, toothpaste, kleenex, nail brushes and Magic Gloves.
Coming Up! Mark Your Calendars
Thanksgiving Break
Mon, Nov. 23rd to Friday, Nov. 27th
Campus is closed. Enjoy your time with family and friends!
Work Journal #2 Reporting Period Ends Soon
The learning period reported by Work Journal #2 ends on Friday, Dec. 4th. Work Journals are due to the office by 4:15 on Tues, Dec. 8th. Please don't make Michelle send those pesky non-compliance letters!
Have a great week!

~Your DVIA Team
Stay Connected!
To make sure you don't miss any news or opportunities, please join us through these following social media avenues: