Da Vinci
Innovation Academy
13500 Aviation Blvd.

Michelle Rainey,

Principal



Kaitlin O'Melveny Toon,

Greetings DVIA Families!
A Few Words From Our Director

I hope you enjoyed a restful Thanksgiving holiday and break. We have a lot to be thankful for at DVIA and want you to know how much we appreciate you and your children. Thank you for giving us the opportunity to work with your family!
You'll notice that the front of our school looks different! Last year we took on a collaborative project between Rita's middle school students, Sharefest, DVIA parents Gia Meidav and PeQue Brown and the help of many of you! We removed the grass and applied for a water conservation rebate. This year we revised our project to ensure the stubborn grass doesn't grow back like last time. A few of our families dedicated a lot of time battling the summer weeds and helped us haul a donation of decomposed granite for phase 2. Thank you!
We feel confident the lion's share of work is over but if you see a weed coming through, please help us out and pull it! Many hands make swift work!
Thank you and e
njoy your week!
A Message From Our Dean of Students
Hi Families!
We are SO thankful for a community that comes together to celebrate student learning in the way that you do! Thank you for being a present audience of engaged listeners for our student presenters at Exhibition!
Speaking of being thankful, we hope that you've enjoyed a week off to celebrate all that you're thankful for with friends and family! If you're interested in finding ways to incorporate more gratitude into your home lessons,
this article
suggests activities and discusses why a regular gratitude practice is beneficial for students.
What you need to know this week:
Work Journal #2 Reporting Period Ends This Week
The learning period reported by Work Journal #2 ends on Friday, Dec. 4th. Work Journals are due to the office by 4:15 on Tues, Dec. 8th. Please don't make Michelle send those pesky non-compliance letters!
No Fall POLs
Don't forget that there are no Fall POLs this year, but we look forward to Spring POLs!
Enrichment Is Over For This Semester
Our enrichment program ended right before break and resumes in January. Please arrange your after school and Wednesday care and homeschooling.
Can You Help??
Please
email Kaitlin
if you can help us out with any of the one-time or ongoing projects listed below:
replace a wind-damaged shade sail near Core 4/5 (about $30-40 at Home Depot, Costco or Amazon)
turn on sprinklers in the front yard and hand-water new plants once a week
paint a few missed spots in the front yard
use a wheelbarrow to relocate some sand from the front to the dumpster
relocate the metal frame with our DVIA banner
install a piece of wood with backpack hooks into the wall outside a classroom (must be very sturdy)
make play-doh once a month for lunchtime play (or organize different play-doh makers each month)
donate a Cal King-sized sheet to be used with lunchtime Lego play for easy cleanup
donate a large Rubbermaid storage container for Legos like this one
Thank you to all! Your help is why we are successful!
Recognition For DVIA
EdTech has recognized DVIA on their list of 65 Elementary & Middle Schools Worth Visiting. Schools on the list are recognized for achieving extraordinary results for under-served communities, creating powerful learning experiences and/or having innovative learning models.
See the article here
.
Calling All Photos!
If you have photos from field trips, at school events or anything else school-related, please send them to the Yearbook Class so we have as many photos to choose from as possible for the yearbook! Email
Jennifer
!
A Big Thank You For The Lava Mae Donations!
A huge shout out to everybody who donated toiletries to Lava Mae. We were able to ship four boxes with over 50 lbs. of supplies! Your generosity will help many people. A big thank you also to
Core 3 student Milissa Sutton for organizing this event.
Coming Up! Mark Your Calendars
Work Journals Due!
Tues, Dec. 8 | 4:15 pm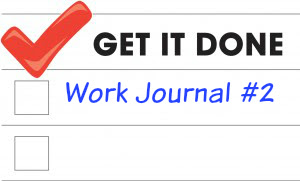 Work Journals are due to the office by 4:15 on Tues, Dec. 8th. Please don't make Michelle send those pesky non-compliance letters!
Have a great week!

~Your DVIA Team
Stay Connected!
To make sure you don't miss any news or opportunities, please join us through these following social media avenues: